Life Science: An institute for JEE | NEET
Life Science is the surat's premier institute for JEE | NEET Exams. It's not just a knowledge institute, but a journey to the path of success! If your dream is to be in IIT or in Medical college than you're at town's most renowned Class by Niraj Prasad. This institute offer all the courses for any students who want to achive their dream of an Engineer , Doctor or any proffessional. An institute that runs parallel course for JEE | NEET and Boards. Only institue that makes both competitive and Board exam as priority.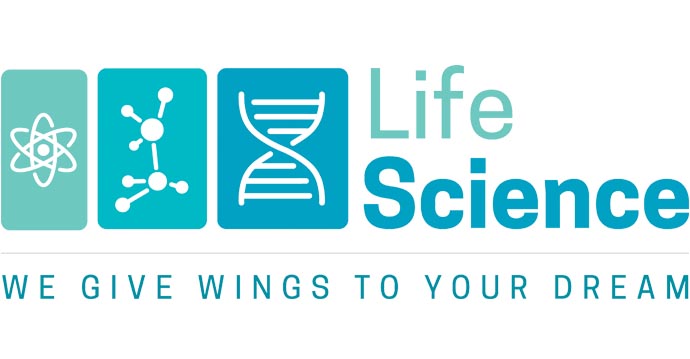 Why Life Science?
The Institute strives to give outstanding and qualitative academic guidance to the aspirants of NEET | JEE | BOARDS so that they meet the hard-hitting challenges of the Medical/Engineer career. Their Guiding principle and Profound features are:
Life science study material is one of the finest resource to study NEET | JEE. It is divided into 3 main parts. NEET | JEE theory. NCERT | COMPETITION MCQ
Life science test series are based on precise pattern of BOARDS and NTA 2020 norms. Weekly Sunday test for NEET | JEE and answer discussion.
Special doubt class for weak students and backup. This aims to help students in clearing their concepts and how to solve M.C.Q.
Group discussion is best tool to create self confidence among students. This creates learning and understanding potential of an individual.
Regular parent and teacher meeting helps to make parents know about student's progress in class and their study habits.
Proper environment stimulates the potential of the student. It also enhances concentration of the student.


Single batch of 15 student to provide personal attention to all students.
Parallel school syllabus & Extra practical knowledge.


Our Courses
Regular courses
BOARDS: class 11 and 12.
NEET | JEE 2 year courses.
Rapid Revision programme
Boards:(Mid Jan) 20 days
20 lectures
5 division test
4 pre-boards test
NEET | JEE (life science top 15)
Crash Course
Class 11 & 12 syllabus
40 lectures + daily chap test
5 Mock Test
DREAM batch for drop students
BOARDS: class 11 and 12.
NEET | JEE 2 year courses.
Online Exam
JEE Main
JEE Main is a computer-based online test conducted by National Testing Agency for students aspiring to pursue engineering courses in India.
JEE Advanced
JEE Advanced is an important test for engineering aspirants (who are seeking admission in premier engineering institutes such as IITs).
NEET
NEET is an important exam for medical aspirants who are seeking to take up admissions in medical/dental colleges in India.
Testimonials

I Vaibhav tiwari, student of doctor of pharmacy (pharm D). Niraj sir is a one-of-a-kind teacher the one you'll remember till the rest of your life. He changes the paradigm, he makes you jump and do things; he is so upbeat you would feel ashamed of yourself if you didn't go and work harder-with a big smile, like him. His efforts are remarkable. His genuine care for others is beyond this world. I couldn't recommend him enough. I've been hooked on his stuff for years now and I can't get enough. He plays a major role in what I'm today. I'm so very thankful to him.

Vaibhav Tiwari

I'm pursuing psychology courses , so my journey in 11 and 12 was really amazing only because of my favourite Niraj sir, he has unique perspective of teaching. He not only teaches us but also gets involved in the topic so that the level of understanding can be elevated. I've never faced any issues in biology, he is really caring, decent and has amazing style of teaching towards us. My those 2 years of biology were the best with sir and I experienced one thing that the if we are studying 4 chambers of heart then we are already standing in the heart and watching it. Thank you sir for your guidance and motivation because without you it wouldn't had been possible.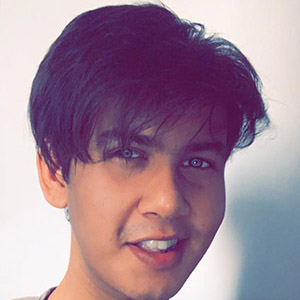 Aman Saraiya

It give me immense pleasure to share some of my views and experience about this education platform running by my "guru" Niraj prasad. I love how much I grew in the short period of time . You taught me discipline along with study. Your knowledge , amazing tricks for learning were best. You are very nice tutor who is always willing to go the extra mile to help us. I appreciate your words of encouraging me. Thank u so much.

Dr. Nancy Manikawala

I was the very first student of LIFE SCIENCE. To be very honest i was a weak student in biology subject but as by the year passed , My tutor Mr. NIRAJ PRASAD made me learn a lot. LIFE SCIENCE not only gave me the study lessons but also my a lot to learn about my life. I have seen this person growing up. I was nowhere during my school education and with his views and decisions I am pursuing my pharmacy studies.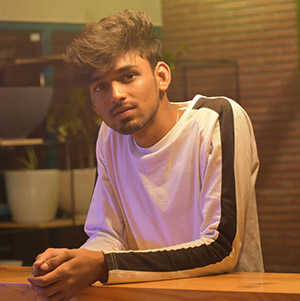 Rudra Deshmukh

I joined life Science in mid of 11 class. Earlier I used to go another classes for biology but I did not see any improvement there in my Result. But after Joining Life Science ( Niraj sir's Class ) my concept got much clear and there was a huge boost in my confidence. He is really very friendly and has ability to teach tough concept in really very easy way by giving practical examples.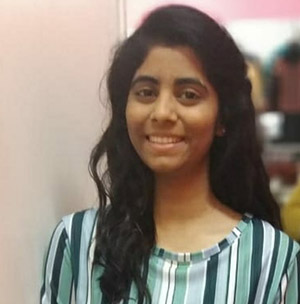 Nirmala Patel

I would like take this opportunity to express my gratitude to Niraj Sir, whose Immense knowledge and Robust Training skill set has boosted my Confidence in Choosing Biology as way forward for my Career. As an Individual, I find him in Role of a Coach , a Mentor , A true Guide , who gives Direction to your Thoughts.

Arishthaa Sinha

I am environmental student studied under Niraj Prasad whose teaching I found really helpful in boosting my interest in biology.his manner of teaching is very engaging for the students, concepts are cleared well,regular doubt classes further cleared the concepts .the video lectures were great help to us . except from studies his guidance for choosing a good career was very helpful to me.

Jayanshi Mathur

I used to get my biology tuitions from Niraj Prasad sir in 2018. The ways of teaching was very powerful .He used to teach with proper diagrams and explanations. Always open to clearing doubts of the students in and out of the class. Currently I'm doing B pharmacy.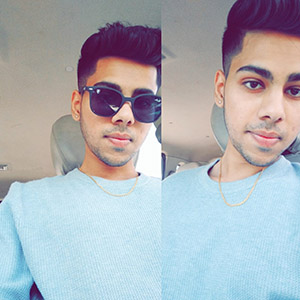 Piyush Sharma

Thanking you doesn't adequately express my gratitude towards Niraj Sir. The guidance and support he has given to me is unmatchable .The tricks and material provided by him are of great use, regular revision and test by him had made the strong foundation for my career. Now, when I compare myself with other students I feel very proud and happy that i studied under Niraj sir guidance. I am grateful and thankful to him for his coaching and guidance.

Shreya Patel

Studying under Niraj sir was profound. He made us understand the concepts very thoroughly. His classes were very interactive and always inspired us to push our limits. His teaching methods were too unique. I am much grateful to study beneath his guidance

Suraj Singh

The best sir ever, sir you have the positive attitude that maintain our good attention in class ,He presents the subject matter in simplified form that makes it easy for student to understand and also the notes given by him are best of all available reference books. He also gives us extra knowledge out of our syllabus. He teach us like a friend that makes biology easy to go.

Hetvi Vaghela

I don't know if my words are enough to describe my feeling and gratitude towards Niraj Sir. He is not only a good teacher but for me he is more like my mentor and my well-wisher. I won't say that he is the only one but I would say that he is the only one who does it different. If I can define him in a sentence then I would say " Niraj Sir is a reflection of a dedicated teacher who can discover that hard work and passion past the exteriors of students." I feel so close to my dream and that is because I had the wings just didn't know how to fly.. N that is because of Niraj Sir.

Darshita Saini

I rakesh rajkput MBBS student studied biology under Niraj Prasad sir.The environment is very encouraging and friendly, where we can put our problems towards them. Language of communication is very student friendly.Regular test and doubt discussion is very atmost in the class. The study material provided here are one of the best material that helps the students to get knowledge at their best.The video lecture also clear concepts. In the class room student potentail is built.

Rakesh Rajput

I used to get my biology tutions from Niraj Prasad sir in 2015.His ways of teaching was very effective for me.He used to teach with proper digrams and explanations. Always open to clearing doubts of the students in and out of the class. He played in very big roll in my success. Currently I'm doing MBBS in hebei medical University,China. Thank you sir!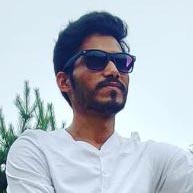 Sadik Ahmed

I, Kasturi Acharya, M.Sc. student studied biology under Niraj Prasad sir. The aura is very positive. Each and every doubts and queries were been cleared. IQs and thinking skills were been also developed. Every discussion was very conceptual and worth listening!

Kasturi Acharya

Hi,I am Priya Pradhan Bsc graduate student get knowledge of biology under Niraj prasad sir. Sir is so & so straight forward person and very serious or conscious about the education matter. He maintains our attention in class very well. With the course discussion, he also discuss some other new advanced topics ..which are out of our syllabus, so that a student can get ' all round' knowledge. The teaching style is so impressive and especially d notes. Sir u guide like a friend ,a brother too !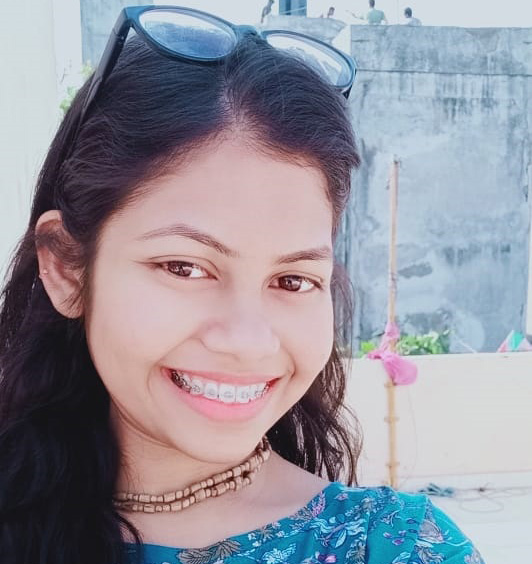 Priya Pradhan

Niraj sir is one of the most creative and innovative forces in teaching that I have seen. He has fantastic approach of teaching. I was with Maths and Biology group student and Biology was my weakest subject and never found it interesting. I always neglected it but after joining life science my approach towards biology totally changed as it showed in my result. I scored 92 /100 in CBSE board examination. He also guided me for my biology practical because of his guidance I scored 30/30 in my practical as well.His videos , study material , exam schedule and doubt sessions are fun,memorable and educational- everything that a good lesson should be . His dynamic approach to teaching motivates and engages both students and him as well. He has unbeatable formula for biology both for boards and competitive exams.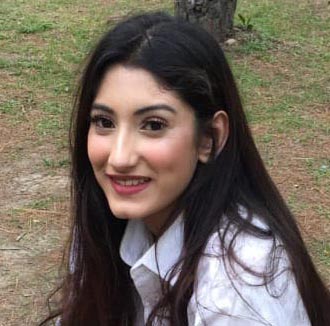 Asmita Deb

I, Pragati Sojitra Studied Biology under Niraj Prasad. I am so happy to share my experience. Sir has helped me to acheive my greatest dream of studying in governement medical college.The features that makes his Biology classes are systematic teaching pattern and study material. I cannot just thank him for all the extra hardwork he had put in providing extra DPPs and conducting test series for important chapters I have seen a vast improvement in my test score and efficiency under Niraj Prasad sir. Finally it was 330/360 marked in NEET 2020.(overall 628/720).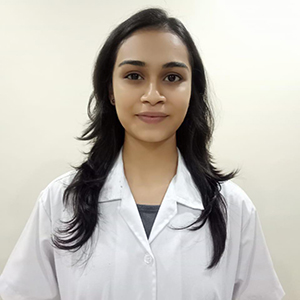 Pragati Sojitra

My journey with biology started in 11th std, like a roller coaster ride I faced many ups and down ending with 71/100 in biology. then being reffered by my teacher , I met Niraj sir in new session of 12th . Niraj sir clearly possesses a natural teacher's gift - --easy , good-natured humor and an ability to illustrate highly complex propositions with analogies plucked from daily life, he explains the complexities of biology with an engaging combination of clarity and wit . It is highly deciphered notes, doubt-clearing session & unconditional support gave wings to my dream landing me up on 96/100 in CBSE boards and 325/360 in NEET. Only words I can say is " thank you sir" .

Subhash Sahu

Niraj sir is the best biology teacher that a medical student needs. With his enormous ways of teaching he can build interest in any sought of topic be it difficult or boring. He not only explains the topic but gets involved in it and so the level of understanding the same gets raised. The environment provided in class and his way of teaching motivated me to do my best throughout those 2 years I studied there. Also he's always available for clearing any doubts and confusions. Study materials provided here, test schedule, doubt session are really educational. Even NEET preparation is done at a very broad level. After studying under his guidance i was able to get NCERT on my fingertips and score a lot more than my expectations in CBSE board exam.

Nishita

Biology was my strongest and most favourite subject and it was the main reason I selected science stream. But I had difficulty getting consistent marks due to lack of guidance and proper understanding of subject in 11th grade. It was then I joined Life science. And it was due to Niraj Sir's teaching pattern and regular test series that made me more confident with the subject. He's friendly which makes it more comfortable to communicate during classes. And only due to his guidance I was able to score 95/100 in boards and 300/360 in Neet.

Vaishnavi
Register Now
A perfect institute for biology students. Your goal and dedication with our leadership - a perfect combination to fulfill it. A dream coaching for Medical aspiring students.Limited seats...
Our Team
Mr. Niraj Prasad
Biology
M.Sc Biotech, B.Ed
9 Years of Experience
Mr. Hitendra Gohil
Physics
B.Tech Mechanical-NIT
8 Years of Experience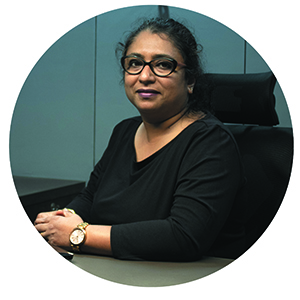 Mrs. Prakruti Desai
Chemistry
M.Sc Chemistry, B.Ed
21 Years of Experience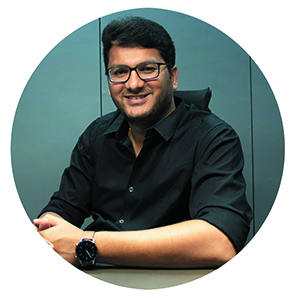 Mr. Sahil Juneja
Mathematics
M.Sc Mathematics, B.Ed
13 Years of Experience
Contact Us
Thanks for showing us an interest in Life Science! Please fill in the form below for an instant response.
Address
G 19/20 Citylight Complex, Opp Dev Darshan App, City Light Road, Surat
Your message has been sent. Thank you!